Plat Plotter is a free, cloud based application that uses real estate deed metes-and-bounds to plot the property boundary on a digital map. Plat Plotter converts deed 'metes-and-bounds' into a Plat of Survey that can be viewed in Google Maps, imported into a mapping program like Google Earth, loaded into a GPS device, sent to a printing service and shared with others.

Key features
Can be used from any device with a web browser.
Organizes deed data in a simple format
Determines how well the survey 'closes,' or returns to the start point. This single metric provides insight into how well the survey was conducted and whether the description is reliable.
Calculates 'last call' metes-and-bounds for surveys that are incomplete.
Places the scaled Plat of Survey on Google Maps, where it can be viewed on satellite photos or terrain maps
Simplifies adjusting the Plat start point and orientation on the map.
Provides KLM and GPX output formats that will interface with other mapping software and GPS devices.

Who uses Plat Plotter?
Genealogists, researching historical land titles
Title search attorneys, validating property descriptions
Realtors creating an online listing
Prospective land buyers and owners
Hikers, hunters, campers & other recreational users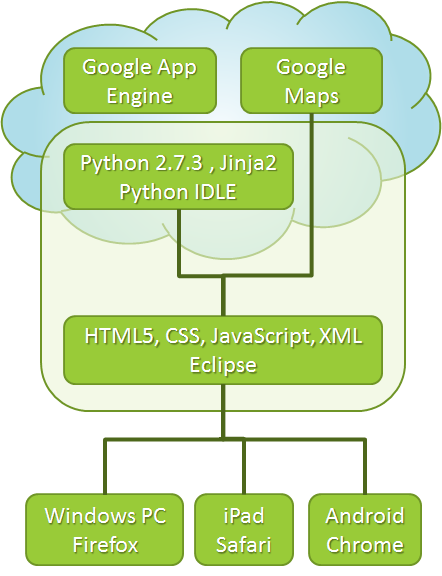 Plat Plotter is written on the Google App Engine with connections to Google Maps. The development environment tests each release on the following devices:
Windows 7 and 8 running Firefox, Chrome and Internet Explorer
iPad running Safari
Android smartphone running Chrome
Keyhole Markup Language (KML) files have been tested with Google Earth. GPS eXchange (GPX) files have been tested on the following: The application is develped with the Google Application Engine using Python, Jinja2, JavaScript, CSS, HTML5, the Google Maps API and Panoramia. to plot real time on Google Maps as well as produce output files in two XML formats: the Keyhole Markup Language and GPS Exchange format.